Regular price
$968.00 USD
Regular price
$1,076.00 USD
Sale price
$968.00 USD
Unit price
per
-10% OFF
Sold out
Aevitas 6 Watch Winder
Aevitas Watch Winder for Six Automatic Watches with Wood Veneer Piano Lacquer Finish with useful extra storage area above in lid. This Watch Winder is what you need! Our Patented new Watch Holder is large enough for Men's Larger Wrist Sizes yet versatile enough to set watches of smaller wrist sizes. Perfect for those really large face watches upto 70 mm wide and driven by the latest Mabuchi Brushless Japanese Motors.
These Watch Winders will wind any automatic watch, the Turns per Day settings are : 650, 750, 850, 1000, or 1950 in Either or Both Directions. This is perfect for 100% of Automatic watch Brands. Each Rotor can be set and individually controlled. These watch winders will never over wind your watch, it completes its intermittent winding program during a 12 hour period and then rests for 12 hours, allowing your watch to run as it would without being worn during night time. Perfectly mimicking natural winding whilst on your wrist. Plush Interior is finished in Black with Contrasting Chromed Metal. 2 Year Guarantee. Fully Serviceable for exceptionally long life. Size 33.5W x 19D x 31H cm
Features Include
6 Watch Winder with 12 O'clock Stop
Silent Rotation
100% Magnetically Protected

Each Rotor can be set and individually controlled

Storage Area in Lid
Holds Watches upto 70mm Wide
Watch Holder for all wrist Sizes 

from 16 to 22cm

12 Hour Sleep Cycle so yours will never be interrupted!
Mahogany Finish with Real Glass Door
Auto Stop when Door Opened
Internal LED Light

Fully Serviceable for exceptionally long life
Very easy instructions to set the winder can be downloaded HERE 
View full details
Customer Reviews
05/23/2022
Michael E.

United Kingdom
New watch winder
Great product & delivery, the winder is very quiet and seems well built. Very basic instruction sheet included & no letter or product guarantee from manufacturer enclosed , which seemed strange for such an expensive product.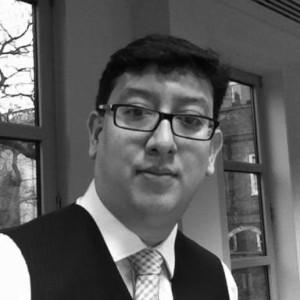 AI
07/22/2022
Adrian I.

United Kingdom
Excellent with one small issue.
Great watch winder, quiet and easy to use. One small issue which stops it from getting a 5 star review. I have a large/heavy watch and it would appear the spring on the holder is not strong enough to stop the watch from slipping sideways while it rotates. Other than that, great item.
Thank you for the review and we are really pleased you like it overall. The issue with your 1 really large heavy watch is understandable, we have to design the watch holder for all watches and extremes always can be tricky. If the spring is too strong it would stretch and damage lighter more delicate watches and in particular those with gold bracelet, the metal is softer than steel and will stretch. The addition of a thin rubber pad would help with this. Thank you again and Best Wishes from Us!
10/20/2022
Jules T.

United Kingdom
04/03/2023
Andrew D.

United Kingdom
Fantastic Priducts
This was my second item and the overall experience and product quality wasfantastic. Well done guys !!!!
08/25/2023
Fergus C.

United Kingdom
Good product. Great service
In common with a number of other reviewers , I have spent a great deal of money over the last few years on cheap watch winders which always look great when they come out of the box. Unfortunately the experience has invariably been downhill thereafter. I finally decided to buy a better winder when my wife started complaining about the old ones stacking up in the back of the garage. So far the Aevitas ones ( I bought two of the 6 watch winders ) are exceeding my expectations. I have only had them for a couple of weeks so can't yet comment to their longevity but the quality and features are first class. I needed some advice on which winding programme was appropriate for each watch and called the number on the website. This was a very good move as Lee was extremely helpful and immensely knowledgeable on a variety of watch related matters. So , in summary , a very satisfied customer so far.